Trusted by Fortune 500s and leading startups alike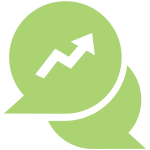 Agile Coaching
We coach Agile teams, programs, and product management professionals.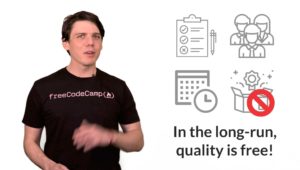 Free Agile Training
We offer dozens of free high-quality training resources under a Creative Commons license.
We've learned a great deal over the years from the teachers, mentors, and coaches who have helped guide our own Agile journeys. In consideration of their service, we've developed—and continue to build—a collection of training resources that teach Agile values, principles, and practices from a pragmatic, real-world perspective.
Explore our free (as in freedom) training videos, templates, and other tools. You are free to copy and redistribute the material in any medium or format. You may remix, transform, and build upon the material for any purpose, even commercially. All that we ask is that you give attribution and share alike per the terms of the Creative Commons BY-SA 4.0 license.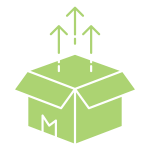 A Product-centric, Pragmatic Approach
Learn Agile from product experts who have spent their careers "in the trenches."
Agile coaches come from all walks of life, most often from Scrum Master, project manager, and development manager backgrounds. While these coaches can credibly teach teams, programs, and companies to make the most of the various Agile frameworks, only a few have hands-on experience as product leaders with business backgrounds. As a result, they can struggle to build rapport with teams, especially Product Owners and Managers who often find themselves in the difficult position of trying to satisfy stakeholder's unlimited desires with the real-world capacity of their teams.
Mandala Agile is different: we come from a product management background. Unlike Scrum Masters, project managers, and engineering managers, we've spent years incrementally and iteratively developing products hands-on with teams, customers, and business stakeholders.  This allows us to build a greater degree of rapport with teams and programs. We are especially well-suited to coach product organizations in Agile frameworks, design thinking, and product strategy.
We'll help you "thread the needle" between appropriate framework adaptation and compromise.
The vast majority of Agile coaches agree that following a disciplined, textbook approach at the beginning is crucial to success. However, this is extremely difficult in practice. This is because the tools and processes contained within Agile frameworks are designed for companies with Agile structures and cultures, which take much longer to develop. So when we introduce Agile tools and processes to our teams, we create significant cognitive dissonance which leads them to want to adapt Agile to fit the structure and culture they have. Many coaches focus directly on culture to help address this issue, but this approach rarely works.